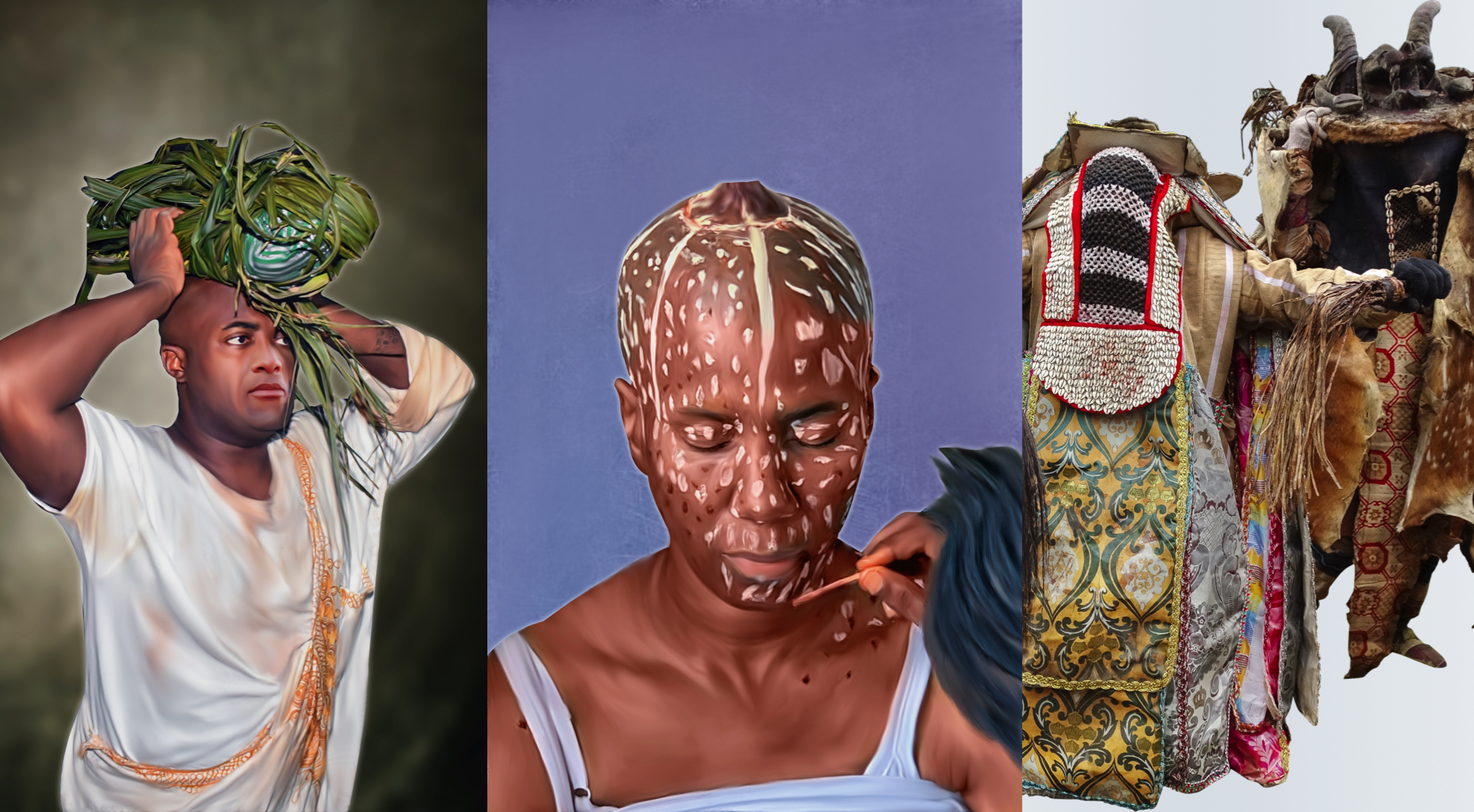 The Òrìṣà or Egúngún initiation rituals are designed to mark a milestone of your progress on the spiritual path of your Òrìṣà. In this beautiful seven-day ritual, you will be infused with the spirit and power of your Òrìṣà. Initiation is a unique way to connect with your spirituality, reshape your religious perspectives and to acquire a renewed sense of direction in life. You will return home refreshed and with a new sense of purpose.
After subscription, we will contact you about the details of your initiation. We also offer advice on which Òrìṣà to initiate into.
Our email is: info@orisa.net
SIGN-UP ANYTIME
GUIDE COURSES CAN BE TAKEN BEFORE OR AFTER INITIATION
INITIATION DATES: AUGUST 1 THROUGH 16 EVERY YEAR
FULL PAYMENT MUST BE RECEIVED BEFORE DEPARTURE TO NIGERIA
All Initiation costs and expenses
Round Trip Airfare from the East Coast (New York, Newark, or Washington, DC)  to Lagos, Nigeria;
Accommodation and 3 Meals per day;
Local Transportation in Nigeria;
Admissions to all Events and Tours, and,
Five Unique Ifá University Courses to Prepare and Guide You Through Your Initiation:
Òrìṣà Spirituality
Òrìṣà Devotion Webinars
Òriṣà Ethics
Òriṣà Praxis – guide on how to take care of your Shrine
Yorùbá Language.

The courses cover everything you need to know about your shrine, how to take care of it, how to invoke your Òrìṣà, and how to summon Ire (blessings) with your Òrìṣà icons.
You have lifetime access to these courses and practical "how-to" guides. The courses can be taken before or after initiation.